The Pinhoti Trail is a long-distance trail, 335 miles long, located in the states of Alabama (171 miles) and Georgia (164 miles). The trail's southern terminus is on Flagg Mountain, near Weogufka, Alabama, the southernmost peak in the state that rises over 1,000 feet. The trail's northern terminus is where it joins the Benton MacKaye Trail in Georgia.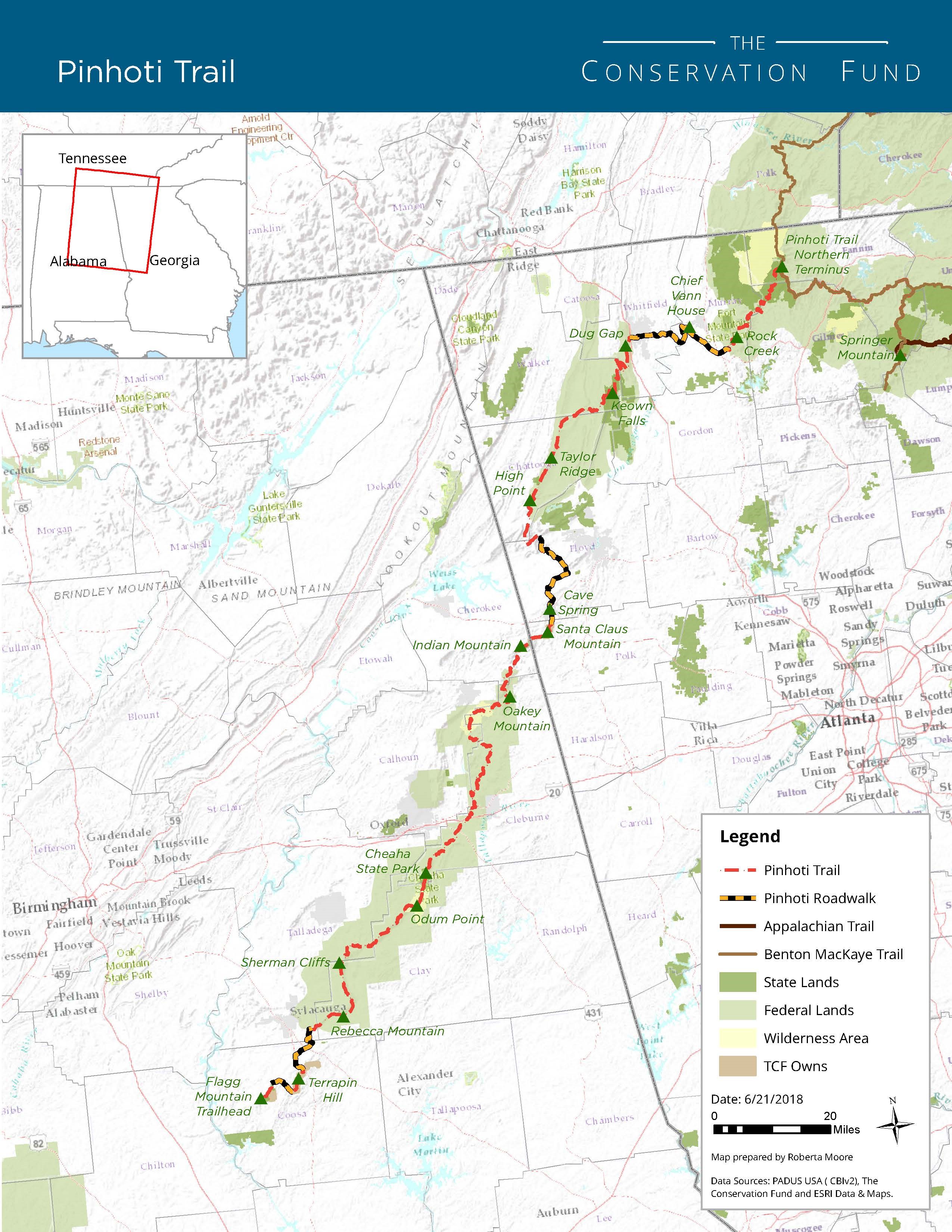 ---
The Pinhoti Trail is divided up into 31 sections, with 13 sections located in Alabama and 18 sections located in Georgia. We have a five day window coming up in early August 2020 and are planning on hiking sections 5 through 8 in Alabama (see below). This distance will cover 53.9 miles from Porter's Gap to FS 500.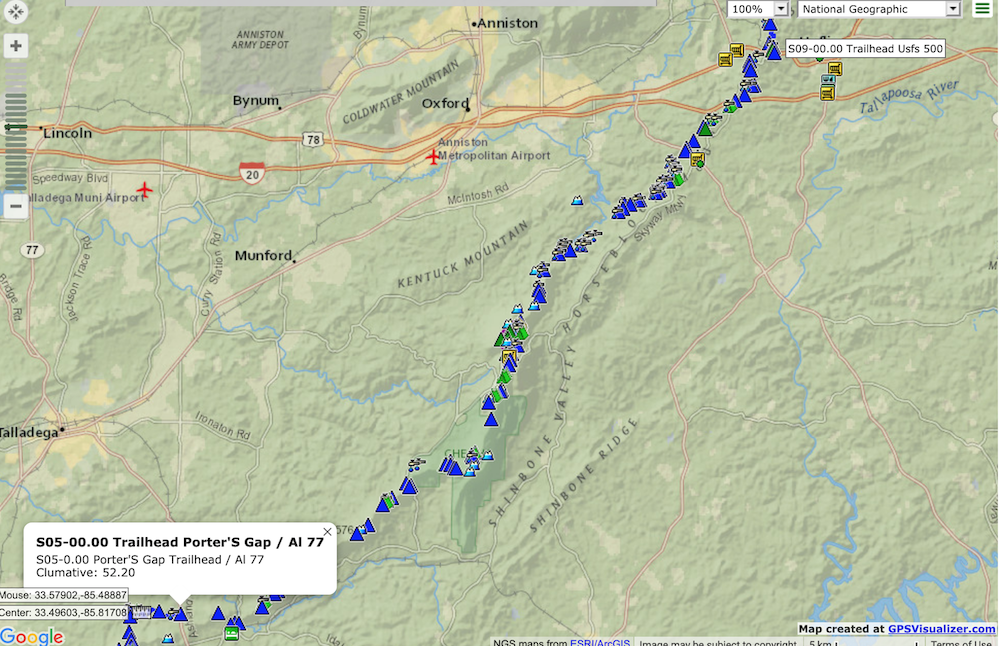 We have chosen to do that particular section as the area surrounding Cheaha State Park is considered some of the most beautiful scenery on the trail, there are a decent amount of streams/water sources in these sections (which is even more critical with the summer heat), higher elevation (cooler temps and mountain scenery), and a decent amount of campsite opportunities (perfect for us novices). So, with only a short window to get out backpacking, we wanted to see all with can, being as safe a possible, and getting our novice feet wet into the backpacking world.
In the following posts I plan on going through the trip planning process, gear list/packing, and then the trail itself.